Tad Talks: Lily Russo-Bah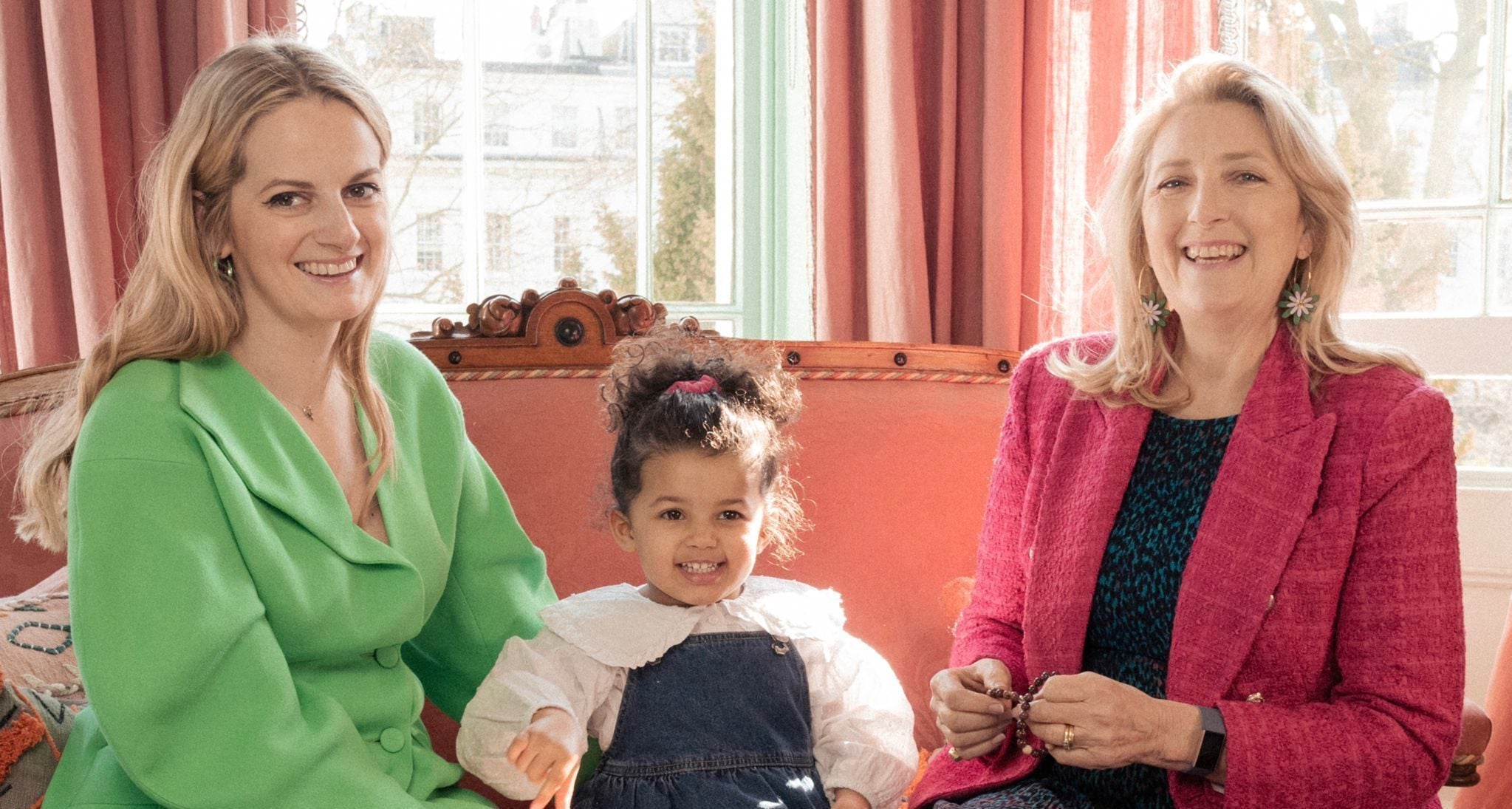 We met with Lily, her Mum and business partner Jacqueline, and her daughter Apollonia as part of our Mother's Day Campaign. We chatted to Lily about all things motherhood, running a family business and her love for Samba dancing! As someone who has worked as the fashion editor for Grazia, contributor to Who What Wear, and co-founder and creative director of luxury swimmer destination Beach Flamingo, Lily is someone we want to get to know!
Motherhood
What's the best advice your mum has given you?
My mum taught me to celebrate other people's successes and to not see others as competition, whether that was at school, work or in any other area of my life. I'm a believer in there being enough room for everyone to shine and that confidence came from her. We can learn to love ourselves, but we can also be taught it from a young age.
What are some of your own childhood traditions that you have carried through into motherhood?
Christmas was one of the things I was most excited about sharing with Apollonia. It's a big deal in my family and my mother always made sure that we believed – that is until I clocked on that she was using the same wrapping paper as Father Christmas, ha. But, for as long as I can remember she would always go above and beyond to create a special day, and for us to appreciate how lucky we were to all be together.
How do you juggle being a co-founder/ creative director, writer and Mama?
Oh gosh, some days are definitely easier than others. It was pretty hard when Apollonia was first born. I only had 2 weeks off work and that was because I had a c-section. I don't recommend it, but you just get on with it don't you. But aside from needing to run my business, I'm also passionate about my job and love what I do. Motherhood definitely made me have an all-new appreciation for how incredible women are! That said, being super organised and letting go of things that don't add value to your life helps too.
We're huge fans of Beach Flamingo, what's it like co-owning a business with your Mum and Sister?
The positives definitely outweigh any negatives that come with working with family, as we all know we can trust each other implicitly. We know each other so well, so it means we tend to know what each other is going to say before we even open our mouths. The only real downside is finding it hard to switch off whether that's when were together for lunch at the weekend or when we're on holiday. We do inevitably end up talking about work, a lot.
Samba!
Tell us more about your Samba Dancing! How did you get into it?
I started at Italia Conti when I was 4 years old learning ballet, tap, modern & jazz, so I have always danced really. My dad is a singer, drummer, guitarist, pianist, you name it! So I grew up around music and we were always dancing at home. 10 years ago I had just come out of a long term relationship and decided to try Pineapple Dance Studios as it was around the corner from my Grazia office at the time. I don't actually think I knew what Samba was at the time but I tried one class and fell in love. I have always loved Brazil and Rio is one of my favourite cities in the world. Samba truly is my biggest love (after my daughter and husband of course!) and although it keeps getting pushed back because of being pregnant and then covid, next February I will hopefully be going to Rio again to perform with one of the Brazilian Samba schools for Carnival.
The Jewels
How would you describe your jewellery style?
My jewellery style definitely evolves from year to year. Sometimes I like to stack up rings and layer on necklaces and sometimes I just like one piece to shine on its own, but one thing for sure is that I rarely leave the house without a pair of earrings on. For me jewellery finishes an outfit and adds polish. Each piece of jewellery also holds so many memories of happy times that I look forward to sharing my jewellery collection when she is old enough. We just moved back into our house after doing a refurb and I've got boxes and boxes of jewellery to go through. Its safe to say its going to be hard to let any of it go!
Who's jewellery box would you love to raid?
Rihanna always has something on that I love, and I bet it would be pretty fun to have a rummage through her jewellery collection. And then I would say someone like Giovanna Battaglia has a similar style to me when it comes to jewellery. Jewellery is always a key part of her outfits.
What is your favourite piece of Tada & Toy?
Its hard to say as there are so many, but I absolutely love the Emerald Seashell hoops in silver. I love having a pair of earrings that I can wear everyday but that also have a little wow factor to them. The emerald stones are the most beautiful shade of green and they're the perfect size between mini and maxi.
@lilyrussobah
https://www.beachflamingo.com