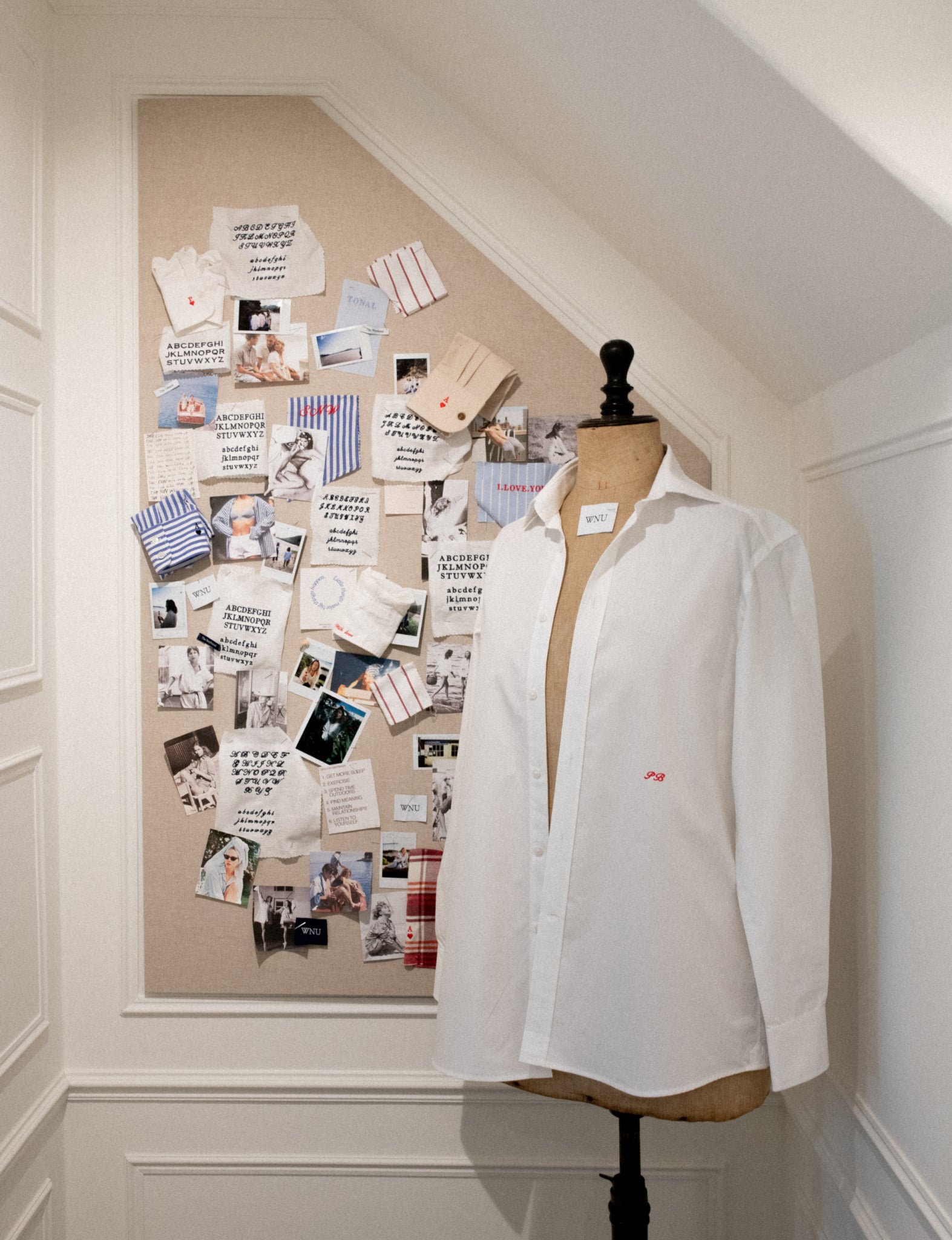 We met our friend and founder of cult shirt brand, With Nothing Underneath, Pip to chat all things WNU, her pup Aoife, and of course jewels. As the woman behind Megan Markle's favourite shirt brand, Pip is a woman we want to know!
The Daily
Your morning routine?
A dog walk and a cup of tea
Favourite dog walking spot?
Battersea Park – Aoife loves swimming in the fountains.
Best on the go beauty tip?
Moisturiser and mascara are my two essentials.
The Work
What was the inspiration behind WNU?
It was just a need to create good shirts – super simple! The options on offer for women in quality material and an accessible price point just didn't exist.
What was it like leaving your career as a Vogue Stylist and Tatler Editor to launch your own brand?
To be honest it wasn't planned – but its been a wild ride! Start ups keep you on your toes that's for sure.
What is your favourite thing about running WNU?
It's nice doing something I care about everyday. And I like being able to put pizza on the company card for team lunch.
We know Megan Markle is a big fan of WNU shirts, who would you love to see wearing your shirts next?
Zoe Kravitz
We Your go-to WNU piece at the moment?
The weekend in white poplin, it's super oversized so naturally my dream shirt.
Your biggest style icon?
Carolyn Bessette
The Store
Congratulations on the opening of your new store, what are you most excited about with this space?
It's so exciting to be bringing the WNU world into real life – meeting people, being able to show the quality of the shirts and having a space to entertain!
Favourite interior accounts to follow?
Findda Design – they did our store!
Favourite lunch spot near the store?
Wild by Tart
The Jewels
Describe Your Jewellery Style?
Simple and sentimental
If you could raid anyone's jewellery box... who's would it be?
The queen, duh.
Favourite T&T piece?
I'm in love with the earrings I wore on the shoot (and kept!) the Celestial Hoops.