Journey of a Design: The Kulfi Collection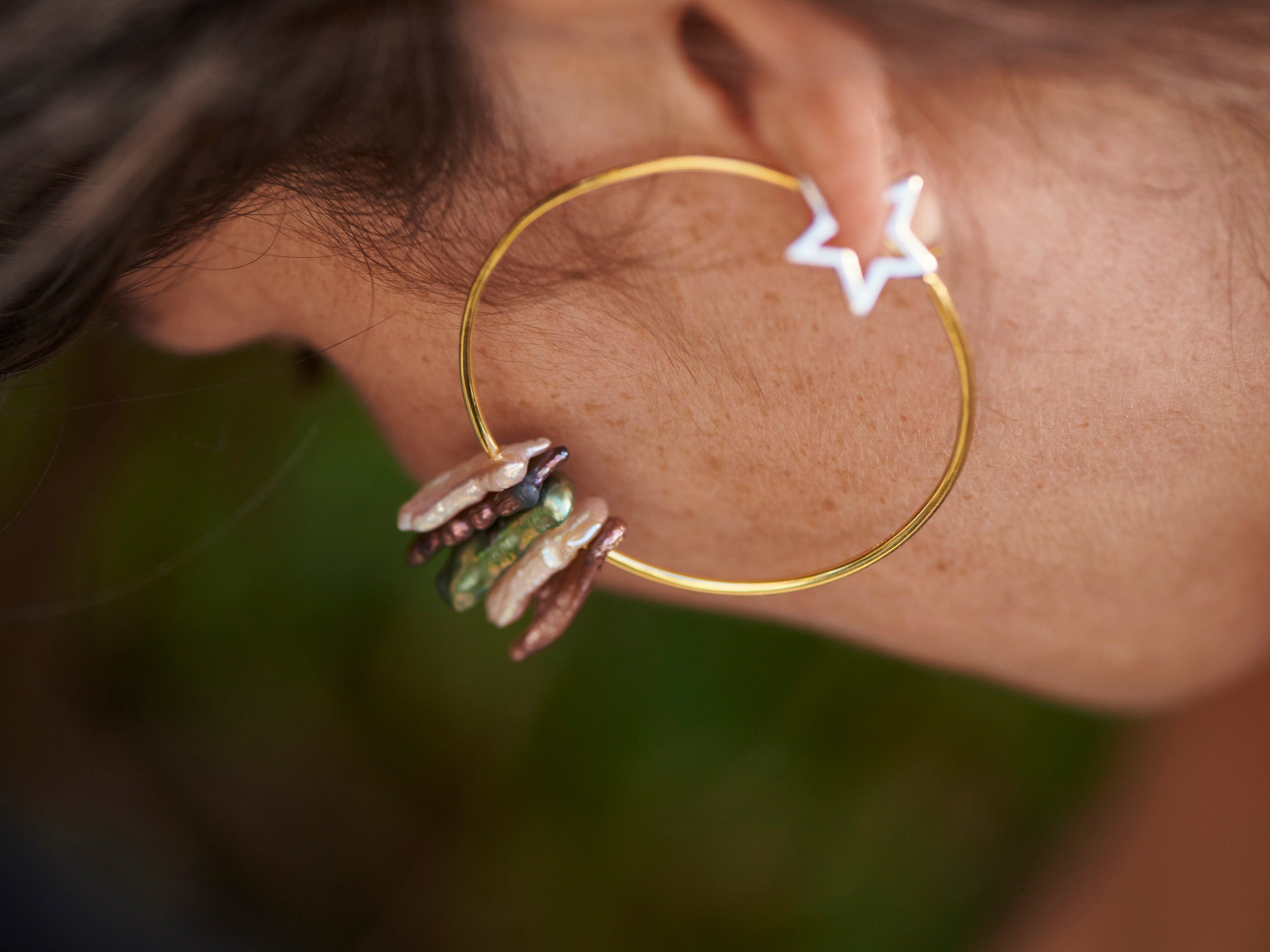 With this collection we began with the unique natural pearls we discovered on a sourcing trip to Jaipur. We were compelled by the original organic shape and dreamy pastel colours that these pearls came in. The shape instantly reminded us of Kulfi which is a delicious and creamy Indian ice cream and a firm team favourite. Each pearl shape is completely unique and needed to be hand picked and checked by Victoria and Tansy, The Kulfi Collection really is a labour of love!
Next we chose the colour of pearls for the collection and landed on Lime, Rose and Cream. From here we started to sketch ideas and dream up designs.
Instantly we knew that we wanted to create a large and small hoop which was simple and easy to wear. The Holi Hoop shows the pearl colours off by threading them on side by side to a big gypsy style hoop. Then came the smaller more everyday version of the hoops with a single colour of pearl hanging down. This was to give the choice to wear one colour or stack up the multicoloured pearls. When designing a collection it is important to us that a piece of jewellery can be worn everyday but also transition easily to a more statement look when layered up.
The collection was photographed in Jaipur where the pearls where sourced from, the colours and the light you get there was the perfect place to capture this colourful collection.
We hope you love the collection as much as we do!