Tad Talks: Delilah Montagu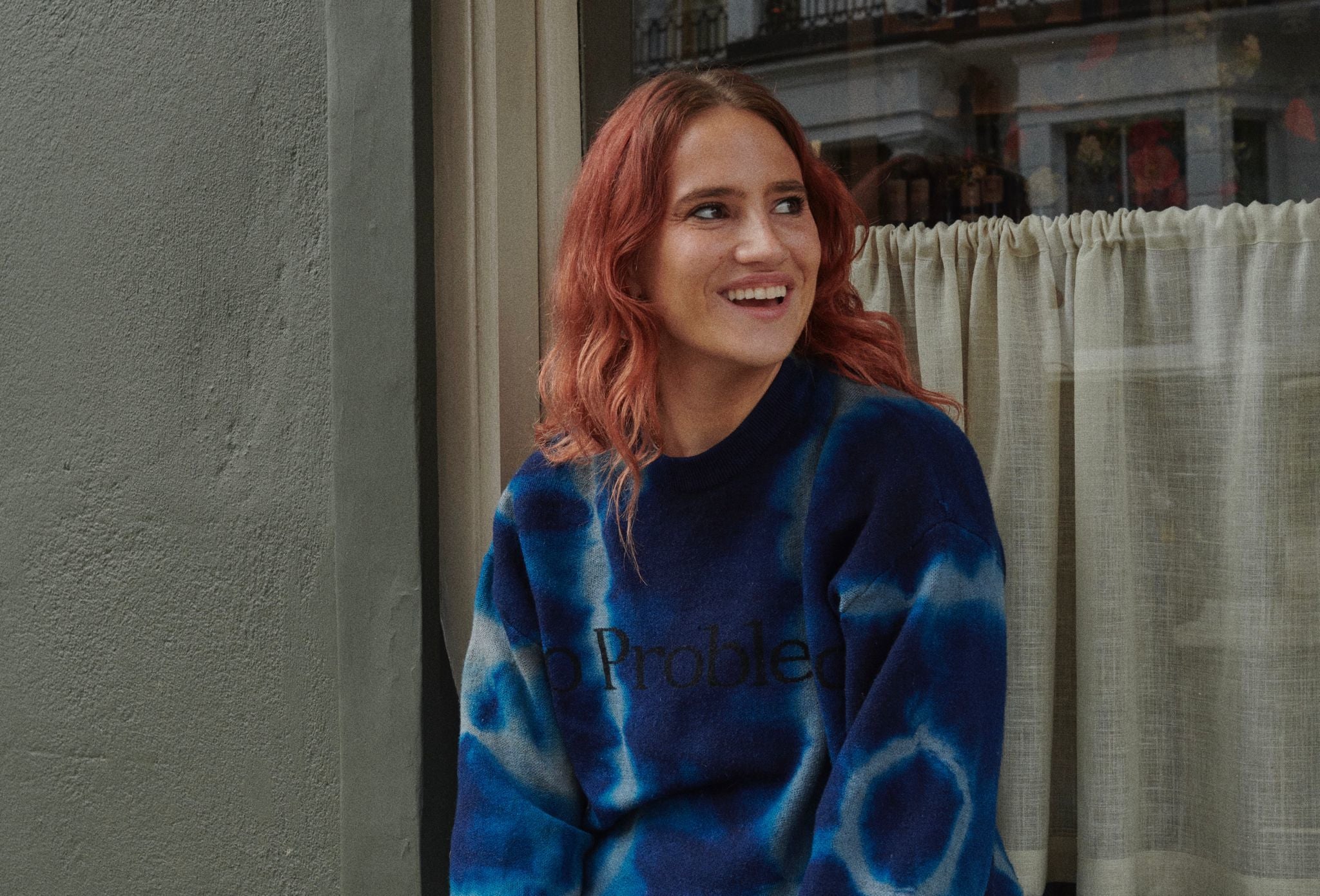 We sat down with 23 year old, London-based singer-songwriter Delilah Montagu to chat about all things from music inspiration to sentimental jewellery. As someone who has been making waves in the music industry, Delilah is a woman we want to know!
The Daily
A typical day for you?
A typical day in my life - it changes every day, i'm in the studio a lot, I have a studio in my garden so a lot of the time i'll be in there writing songs with friends usually, or people i'm working with. And if I'm not there, I'm probably in another studio…
Ideal Saturday night?
At home, watching suits with a deliveroo - probably pizza express.
The Work
What inspired you to become a singer?
No one in my family makes music…but i grew up listening to Carole king and Leonard Cohen. I've always written songs, since I was around 6. I've always sung and played the piano, I forced my parents to buy me a guitar when I was little. I also love storytelling. Music is all I really know how to do and it's all i've ever really done, it's all i'm good at and i can't stop! I don't know what else i would do.
What advice would you give to an aspiring musician?
Keep trying and don't stop. Don't change what you're writing for other people, even if someone is like 'that won't get on the radio', who cares! Radio is temporary. Keep doing what you're doing.
Most played song of all time?
Ray Charles, Georgia on my mind is my favourite song ever, i love it.
The Jewels
Who is your biggest style icon?
Vivienne Westwood... obvs.
What is your jewellery style?
I love wearing sentimental jewellery. I wear a lot of rings and I feel completely naked without them. I wear silver on my left hand and gold on my right. Right now I'm wearing my mom's engagement and wedding band and a ring which a friend gave to me when I was twelve and I haven't taken it off since. It's all a bit random but they've all got little stories behind them.
What is your favourite piece of Tada & Toy?
My favourite pieces are the Superstar Statement Drops which i'm wearing now - I love them! I'm also obsessed with the 9 Stone Charms hung on the Oval Hoops.
@delilahmontagu
https://www.delilahmontagu.co....