Tad Talks: Frankie Graddon, Wingwoman Co-Founder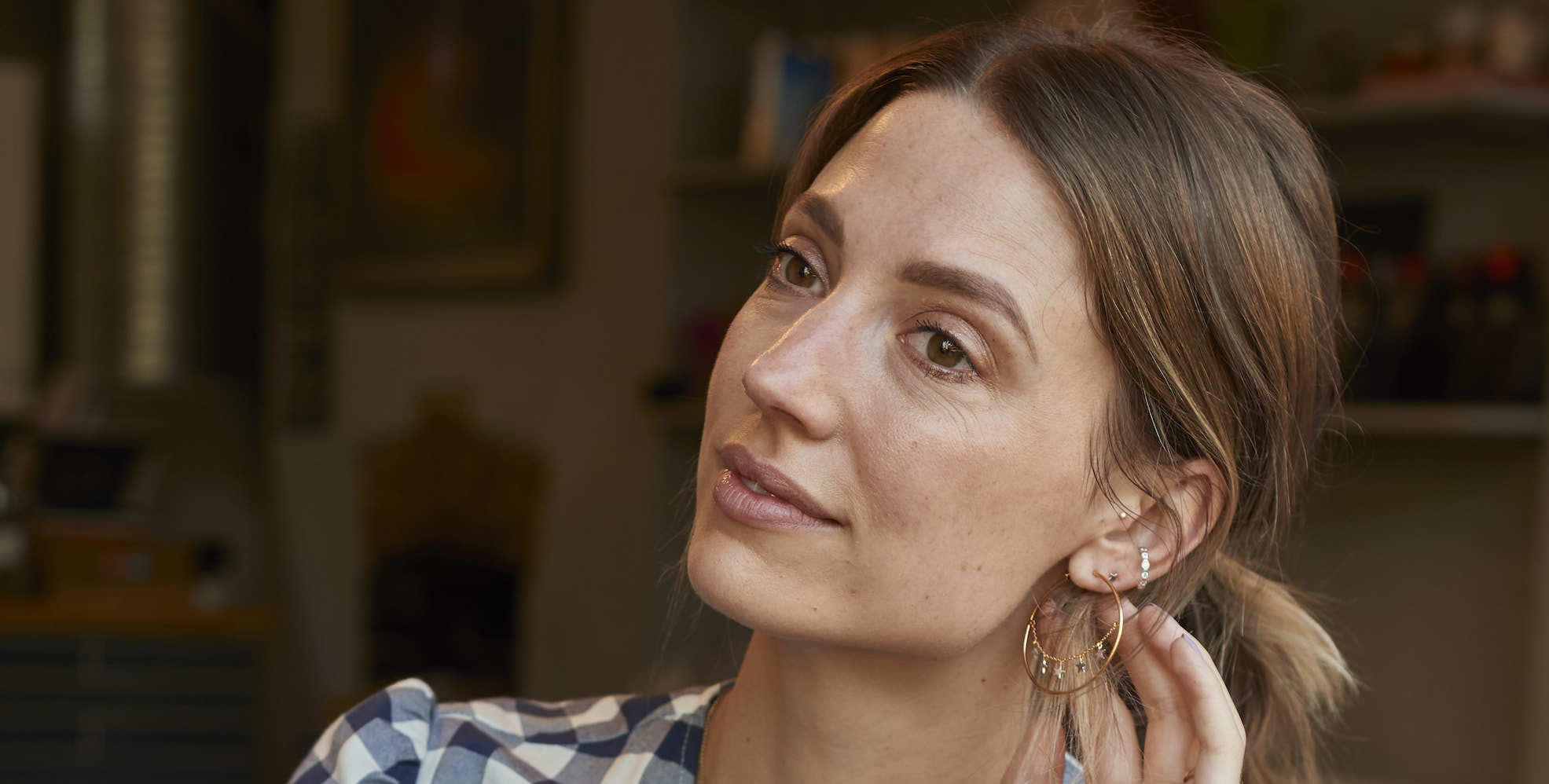 We met with Frankie Graddon, co-founder of millennial mouth piece The Wingwoman and seasoned journalist to talk jewellery, career advice and what inspires her. As a journalist, entrepreneur and trend setter Frankie is a woman we want to know.
The Daily
First thing you do in the morning?
Jump in the shower. I'm a real alarm clock snoozer so there's not much time for anything bar getting myself ready and running out the door.
What motivates you daily?
Happiness. Nothing is worth anything unless you're happy.
The Work
What was your inspiration for setting up The Wingwoman?
Charlie (the other half of The Wingwoman) and I have been best friends for years and we've gone through a lot – from break-ups to skin breakouts, job dilemmas to fashion crises. We wanted a platform to share our thoughts and experiences with women (and men) who are also trying to navigate adult life – and hopefully provided a few giggles and great styling tips along the way.
What's the best piece of advice that you have been given?
Put on some lipstick and get on with it
What advice would you give to people wanting to get into journalism?
Be prepared to work incredibly hard and feel incredibly fulfilled.
How do you find being freelance? What are the benefits and what is difficult?
Not being tied to an office 24/7 is very liberating but that also means there's no one to gossip with when you're making a cup of tea! I love the range of work I do and that no two days are the same - and I certainly don't miss the morning commute!
What's the best lesson you have learnt so far?
You never reach a point where you know it all. Everyday is a new learning curve.
The Jewels
What is your favourite piece of Tada & Toy?
I am a real good hoop girl so am a huge fan of the Holi Pearl Hoops.
What is your most treasured piece of jewellery?
My engagement ring. I got engaged on the Isle of Skye in the middle of a hail storm and it was wonderfully romantic.
If you could access anyone's jewellery collection – dead or alive who would it be?
Elizabeth Taylor's. Those diamonds!
The Tips
Favourite London Restaurant?
Jolene in Newington Green. The curried spinach and poached egg is the signature dish and it is to die for.
Favourite Travel Destination?
Puglia in the south of Italy. I went on holiday there a couple of years ago and it stole my heart. The food was out of this world and i've never swam in such a beautiful ocean.
Favourite Instagram Accounts?
@_wetherly_, @lisapatten, @storiesbehindthings, @katiejanehughes, @thewingwoman
We loved speaking with Frankie and hearing her thoughts on everything from the going freelance to the importance of a good lipstick. Make sure you are signed up to The Wingwoman for a weekly dose of her brilliant writing. http://thewingwoman.co.uk/
@thewingwoman