Journey of a Design: Treasure Island Collection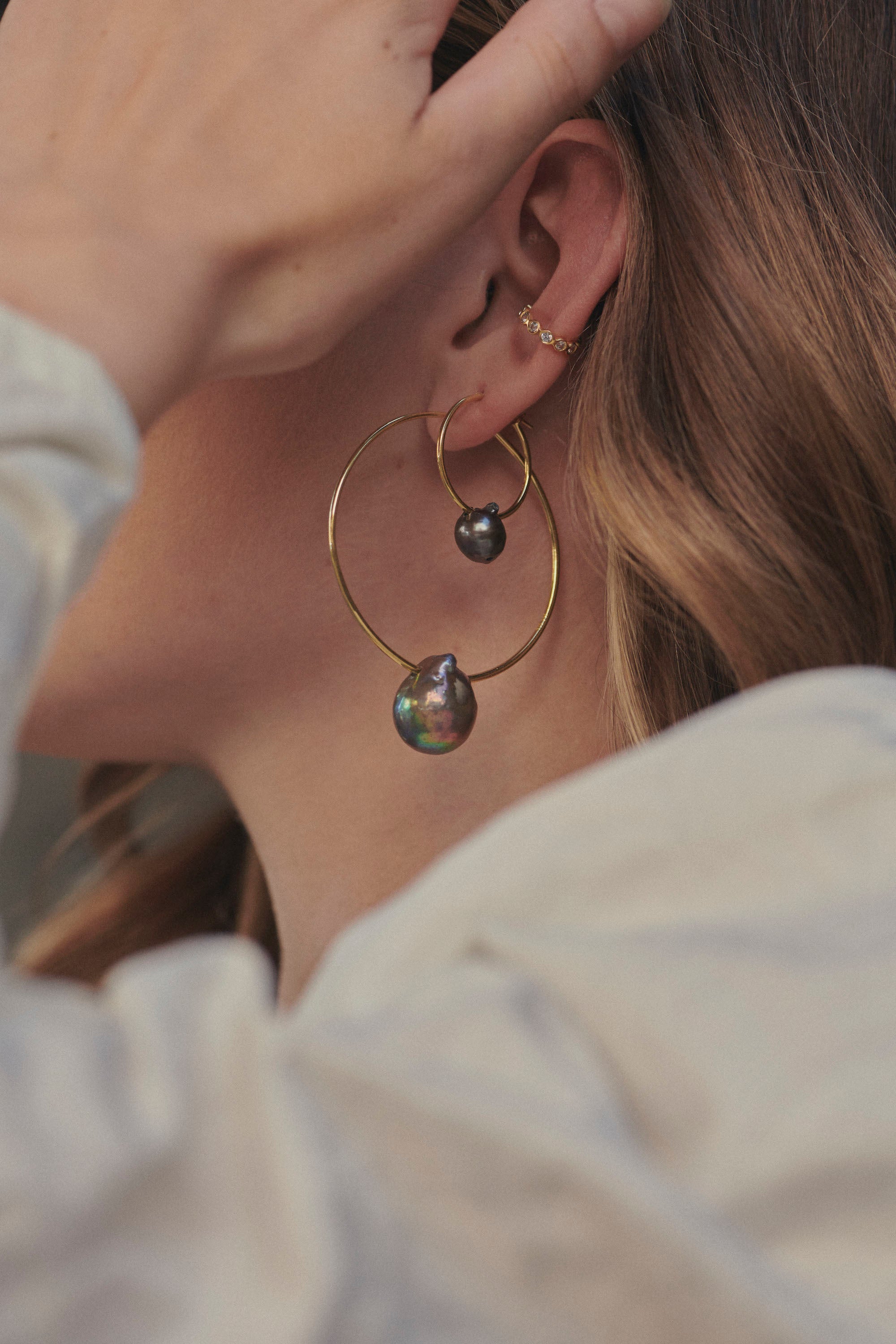 The 'Treasure Island' collection was one of the most exciting to work on, ever. We big ocean lovers and to design a collection focusing on the shapes, textures and animals of the sea was a fantasy for many years. The key motifs that were focused on was the twist of seaweed and curve of a shell. We have pulled this flattened curved shape through different pieces, such as the new ear cuff that twists around the ear with geometric stones following around with the curves in the metal.
When designing this collection we were drawn to the colours emerald green and oil slick black. This stemmed from a long time obsession with the volcanic beaches of Bali and Iceland, the atmosphere of a natural black sand beaches and the mystery it evokes. Emerald green is also a colour which evokes deep emotion - jealousy, decadence and danger - also feelings of nature and lush beauty.
We are excited about the mixture of textures in this collection - from the smooth black pearls with purple and green swirls to the sparkly black crystal and white topaz ans the angular baguette and square cut stones that climb around the new shapes. We see this collection being worn to both your glamarous evening events and during the day add a bit of decadence to your everyday look.
We hope you love the collection as much as we do!