Tad Talks: Georgie Morley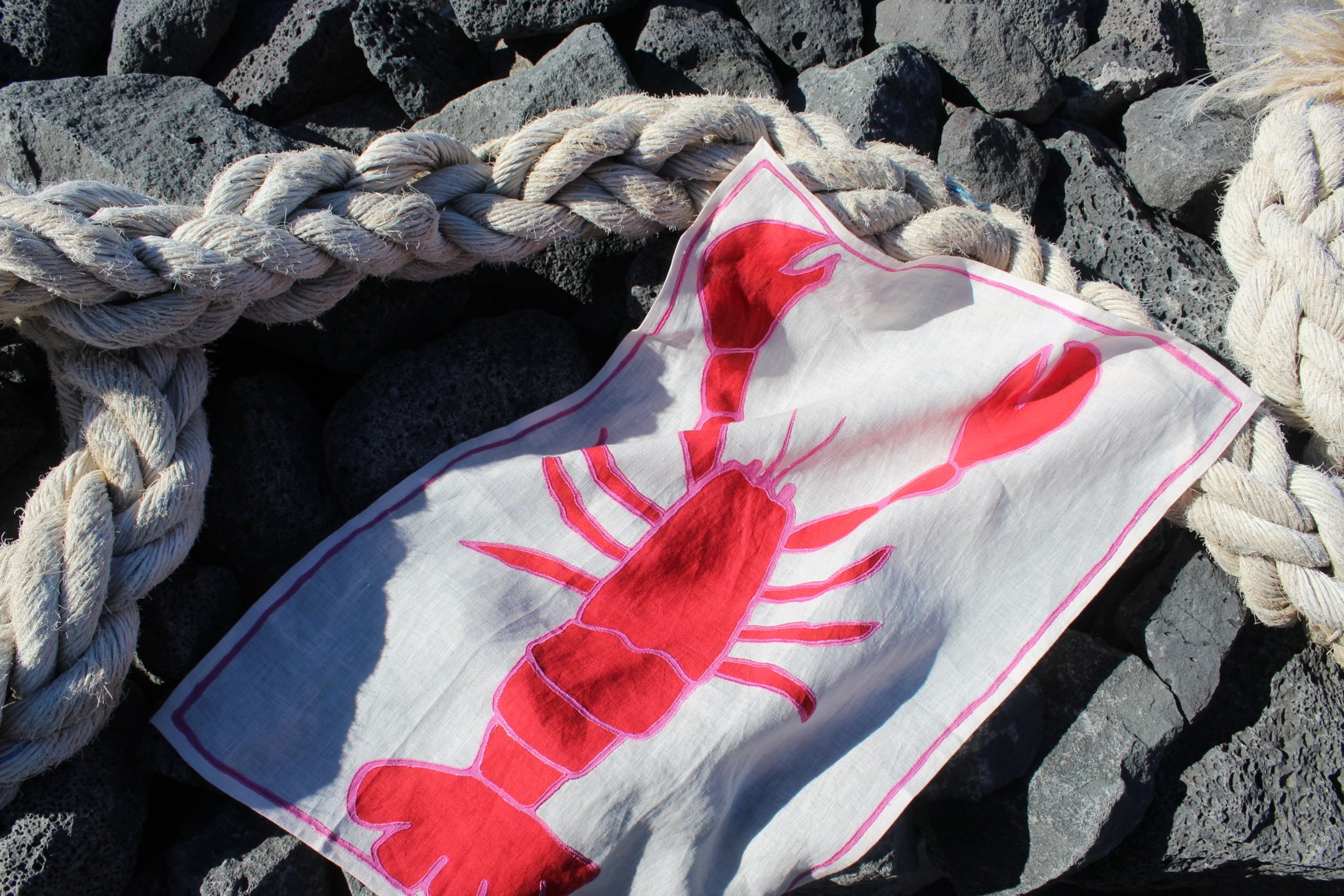 We met Georgie, founder of Amuse La Bouche a London-based brand and design hub specialising in distinct artisan textiles, handblown glassware and statement ceramics in bold hues and patterns that breathe life into the home. We can't stop buying her pillowcases and tea towel, we know you will love them, just as much as we do!
Your morning routine?
Walking my dog in my local meadows and then a nice cup of decaf coffee!!
Favourite London Restaurant?
L'entrecote or Barrafina! So yum.
Best on-the-go beauty tip?
Always have my Dr Lipp 'Nipple balm' for lips, strange name but i love it.
What was the inspiration behind ALB?
I love to entertain and make delicious meals to celebrate the good times so I wanted to create a fun natural collection to decorate and enhance these moments.
What is your favourite thing about running ALB?
I love to design & collaborate to create exciting products, seeing them come to life is the best feeling!
Your favourite Designer or Artist?
Helen Frankenthaler, the most beautiful colour field paintings.
How do you stay creative under the pressures of running a brand?
Lots of dog walking and day trips to the seaside help to relieve the pressure of admin & emails!
Dream dinner party guest to be eating surrounded by your pieces?
Jacquemus, I would love to pick his brain!
Describe your jewellery style
Simple every day, statement in the evening!
If you could raid anyone's jewellery box… who's would it be?
Boodles!! The dream.
Favourite T&T piece?
My moonstone hoops, I can't stop wearing them!