Tad Talks: Katie, Founder of Rogue Matilda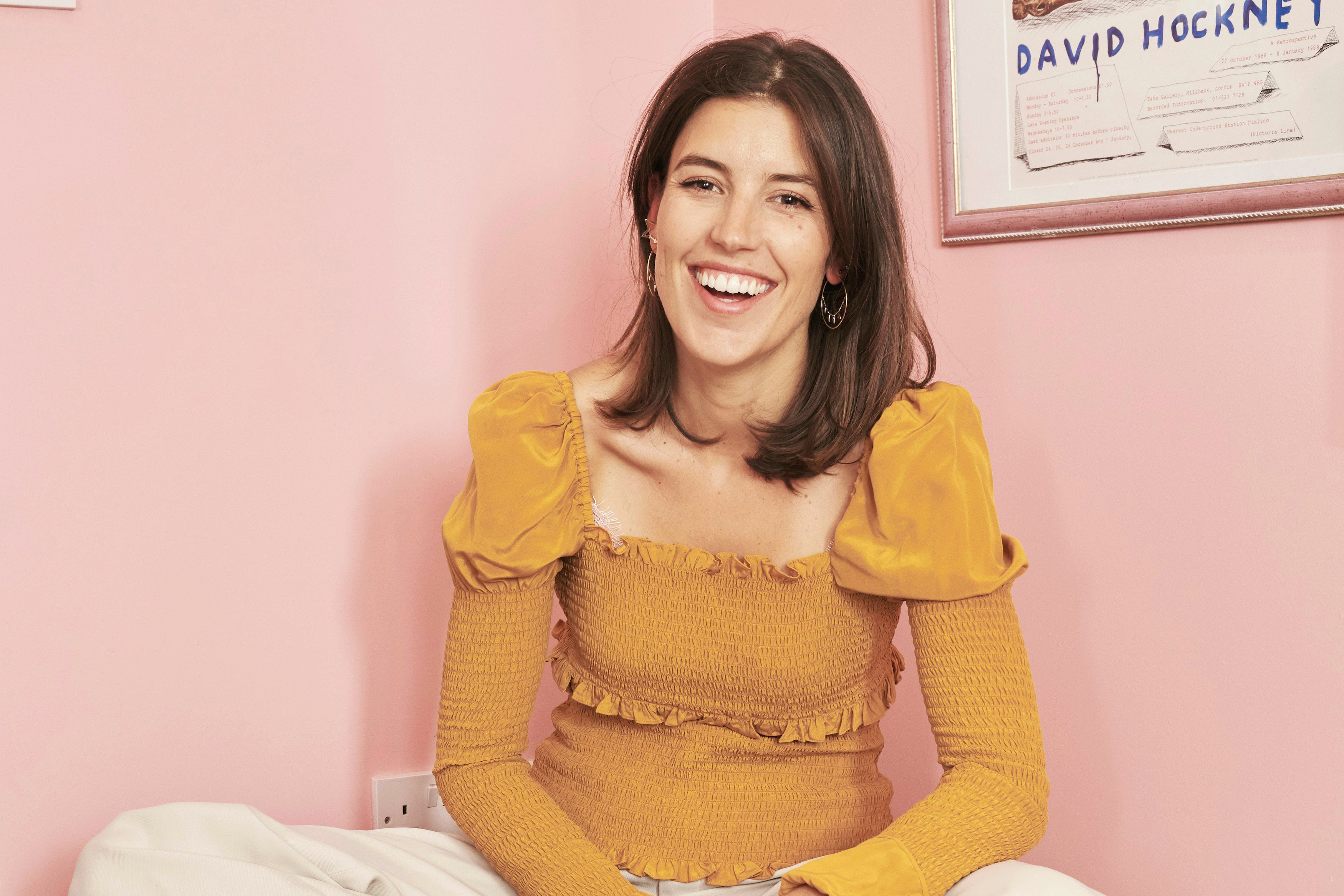 We met with Katie Cary, founder of shoe brand Rogue Matilda to talk jewellery, daily motivations and what's next for her brilliant company. As an award winning creative and owner of the most colourful collection of shoes, Katie is a woman we want to know!
The Daily
First thing you do in the morning?
Walk the dog. I love the clarity it gives you and I won't look at my phone until I've got back.
What motivates you daily?
Creativity. I can't imagine a day when I'm not using my hands to do something; whether its making pasta, drawing a shoe or painting a wall.
The Work
What was your inspiration for setting up Rogue Matilda?
I found shopping for shoes impossibly hard, and as a result often just wore Converse. Traditional brogues were uncomfortable, ballet pumps unsupportive, boots unflattering and Nikes unprofessional. I wanted to create something that was well made and smart, but had the colour and comfort of a trainer.
What is the best lesson you have learnt so far?
Always read the small print. I used to skit over T&Cs and now I read them in great detail. Sometimes you need to make a mistake to learn the lesson and I learnt the hard way with my first contract.
Career Highlight so far?
Winning the Drapers Footwear Designer of the Year in 2019. It was such an amazing evening and so much fun to go up on stage to get the award in a room full of people I respect so much from the footwear industry.
What's the best piece of advice that you have been given?
If you have an idea, do it. Because if you don't someone else will. Anyone can have an idea, but only a few will follow them through.
What's next for you and for Rogue Matilda?
We've recently introduced bags to the collection and from September onwards we're expanding our show offering to include Chelsea boots, sandals, loafers and sliders.
Who is the Rogue Matilda girl?
For the Rogue Matilda girl her city is her catwalk and her style is an expression of her personality. She's not tied to trends, but prefers to buy unique pieces she will love forever and she fully embraces colour.
The Jewels
What is your most treasured piece of jewellery?
My engagement ring which my husband designed. I love the fact that it's a part of him that I can carry around with me, rather than a piece which I picked on aesthetic.
If you could access anyone's jewellery collection – dead or alive who would it be?
Elizabeth Taylor. She had amazing show-pieces which I would love to wear to events.
What is your favourite piece of Tada & Toy?
I've had my gold Star Cuff for years and it's become a key piece of my daily jewellery, however I've fallen head over heels for the gold Seashell hoops. For a hoop-lover like me they're a great upgrade for the evening.
The Tips
Saturday night: Go out or stay in? Go out! I love to dance, and I'm also lucky enough to have my office opposite my house so I tend to stay close to home during the week.
Favourite travel destination?
Mallorca – I would live there in a heartbeat if we could.
Favourite London restaurant?
Minnow on Clapham Common. They have a seasonal menu which changes every month and is always delicious.
Favourite Instagram accounts to follow?
@accidentallywesanderson @historycoolkids @vinterior
We loved speaking with Katie and hearing her thoughts on taking the plunge to create your own business and the power of colour. Head over to Rogue Matilda now to get your shoe fix.
@roguematilda
https://roguematilda.com/