Tad Talks: Oonah, Makeup Artist Extraordinaire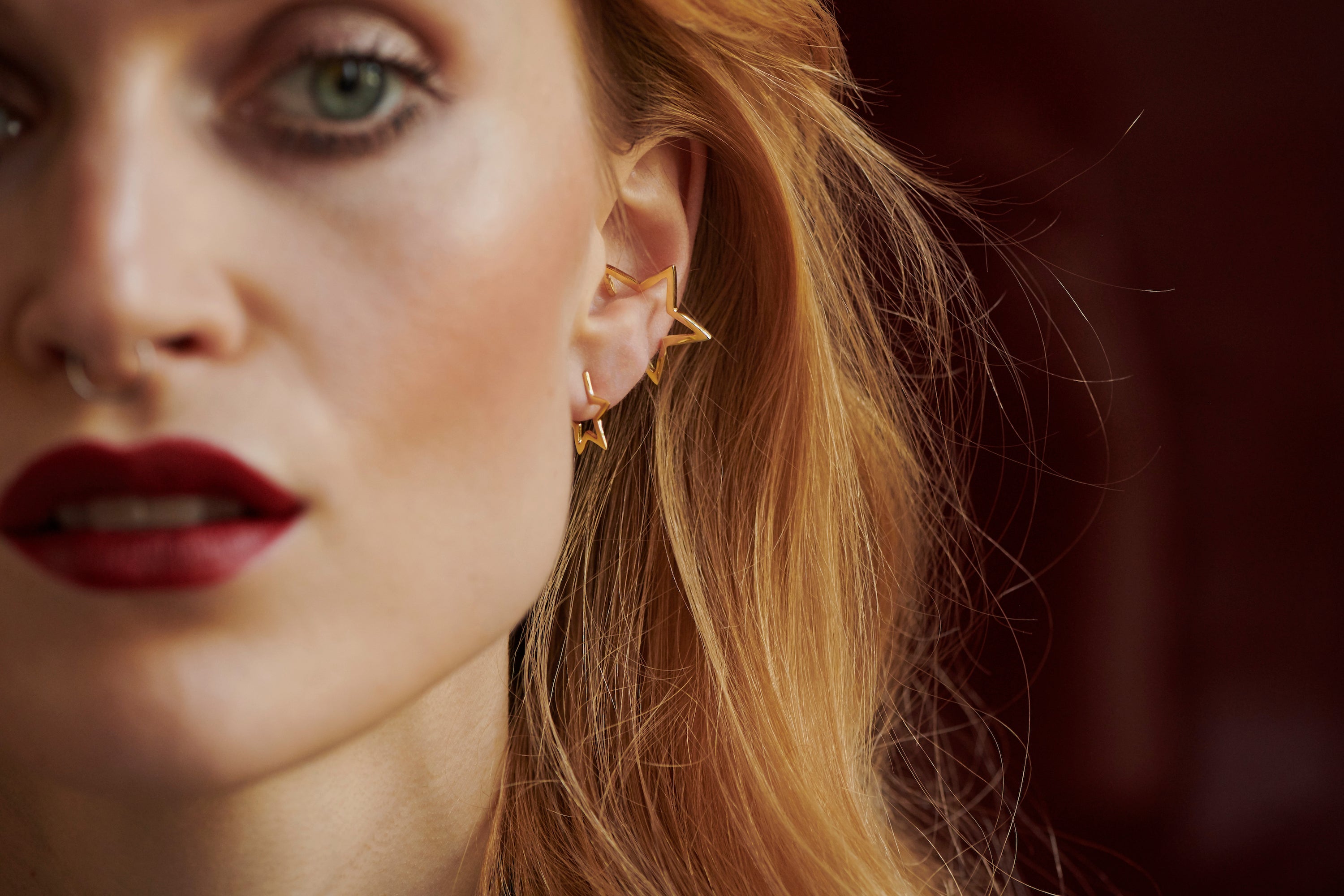 We met with Oonah Anderson, our go-to makeup artist for every Tada & Toy photoshoot, to talk make-up and skincare tips, how she got started in the industry and advice for aspiring makeup artists. Oonah is a woman we want to know!
The Tips
First thing you do in the morning?
Have breakfast, even if its a crazy early call time I can't leave the house without eating first!
What's your top skincare kit?
You don't need loads of products, its easy to use too many products and irritate the skin and put it out of balance. I'd use a good cleanser in the evening (I like to use Bybi's Sweep Clean oil cleanser) and in the morning just cold water is fine. For a moisturiser I love Evolve Beauty Daily Renew Face Cream, then in the evening I use Ren Overnight Recovery Balm.
Favourite makeup products?
Hiro Cosmetics Mascara, its a natural brand but you can get great thick lashes still! Esse Foundation is great for a light dewy base, plus its organic & probiotic so great for looking after your skin too. Ere Perez Carrot Pots is a lovely creamy blush.
What can't you live without in your makeup bag?
It used to be a red lipstick, that was my go to look before having to wear a mask. Now I'd say a brow pencil and mascara. My favourites are the Alima Pure brown pencil and Hiro Cosmetics Mascara.
The Work
How did you get started as a make-up artist?
I was studying fashion design at uni but started doing make up for other students projects, I'm not sure how I pulled it off as I just had my own make up bag full of glitter and neon eyeshadows! This sparked my initial interest to pursue make up as a career, I then trained at London College Of Fashion (and expanded both my kit and skills !)
What is the best lesson you have learnt so far?
I think over lockdown I gained a new gratitude for my job, I missed it even more than I expected.
Career Highlight so far?
6 years ago me and another makeup artist, Verity Cumming, started an annual Beauty Sale called Foundation For Change. We wanted to raise money for the refugee crisis. We collect unused products from other makeup artists, hair stylists and beauty editors and sell them with amazing discounts at a big sample sale style event. Each year it has grown more than we could have hoped for, and have raised nearly £100,000 for Refugee charities
What advice would you give people wanting to get into the beauty industry?
Start off with a good make up course as your foundation. Then I'd recommend emailing make up artists whose work you admire to see if you can assist them. If you don't hear back I'd email again, as often its the case of you emailing at the right time.
Do as many test shoots as possible to build up your skills & portfolio and network. Also be willing to do some things for free to start off to gain experience.
The Jewels
If you could access anyone's jewellery collection – dead or alive who would it be?
Elizabeth Taylor.
What is your favourite piece of Tada & Toy?
The 9 stone hoops from the new 9 gem collection
Next piercing?
A Helix piercing.
Favourite Instagram accounts to follow?
@jffirstman, @gemmareacts, @dj_fattony_
We loved speaking with Oonah and hearing her thoughts on skincare and makeup essentials. Head over to to her instagram to get your makeup inspiration fix now.
@oonahmakeup
http://www.oonahanderson.com/