Journey of a Design: Amelia Windsor 'Dancing Days'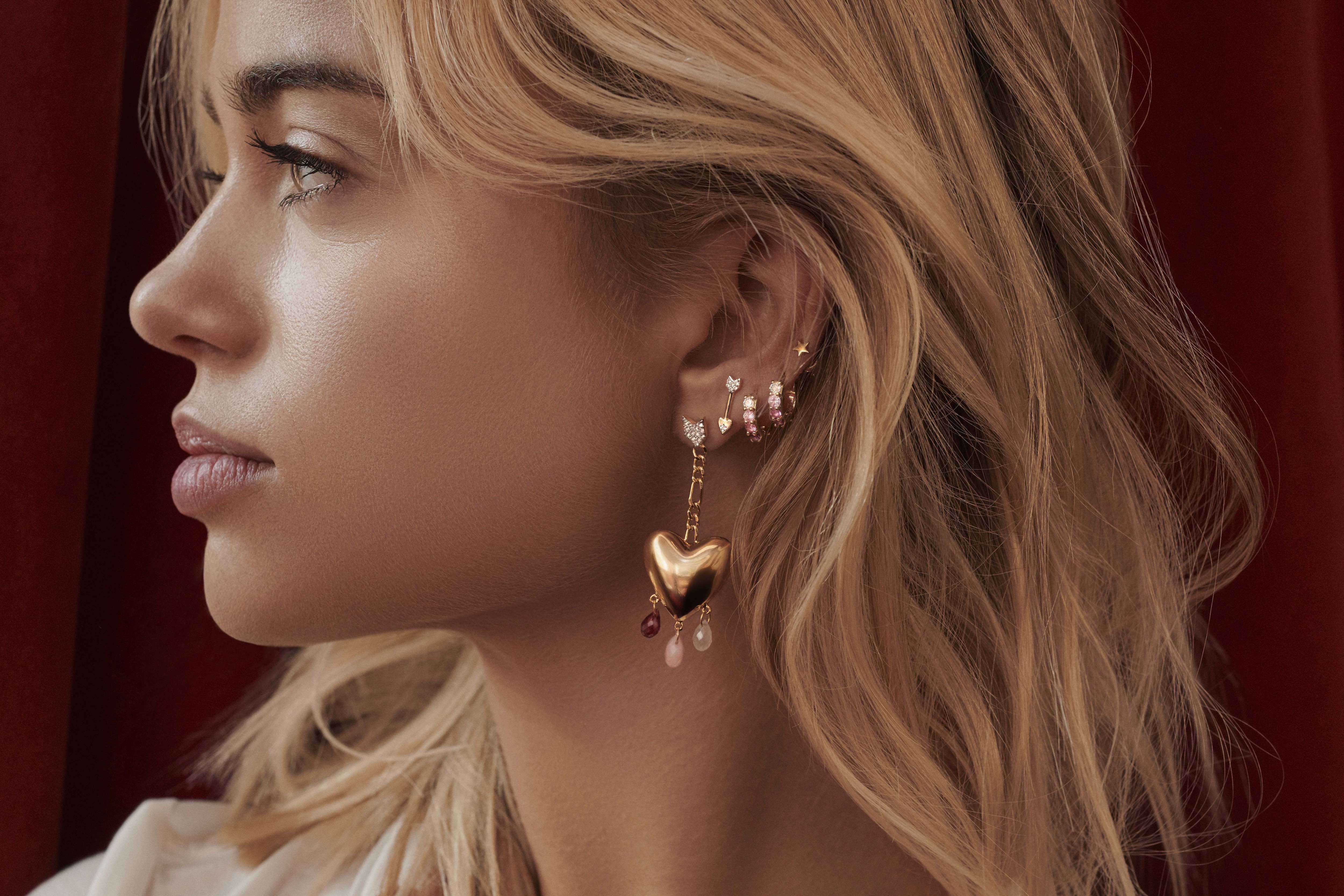 Introducing 'Dancing Days', a new collection of earrings in collaboration with Amelia Windsor. Taking inspiration from Shakespeare's iconic tale of Romeo & Juliet and its celebrated adaptation by director Baz Lurhmann, the collection plays with the narrative of the story, creating romantic & playful designs.
Inspired by Amelia's love for wearing multiple earrings, the collection features 8 unique designs that can be combined to create the ultimate ear stack.
The collection is punctuated by key themes from Romeo & Juliet, such as Montague & Capulet hoops signifying the rivalling families. The Bleeding Heart earrings hint to the Elizabethan jewellery worn when Shakespeare wrote the play and a cupid motif features throughout.
Founders
"Working with Amelia to design this collection has been a real creative and collaborative experience. After hours of brainstorming we chose to theme the collection around the iconic symbols of Shakespeare's Romeo & Juliet. The playful take on young love and heartbreak is perfectly suited to designing a collection of earrings that are for the modern romantic. Contemporary and fashion forward whilst still being whimsical and feminine."
Amelia Windsor says; "There was a lot of laughter whilst designing the collection with Tansy and Victoria and so I feel the pieces are filled with happiness and positive energy. Inspired by Shakespeare's Romeo and Juliet, 'Dancing Days' is the name of the collection, taken from the famous words of Mercutio who is seen dancing with passion in the Baz Luhrmann film. My motto in life is "don't worry you'll be dancing soon" - I am most happy when I am dancing and able to clear my mind. I hope people can dance the night away in this collection and it will bring a smile to their faces."
We hope you love the collection as much as we do!
x