Journey of a Design: Crystallised Star Hoops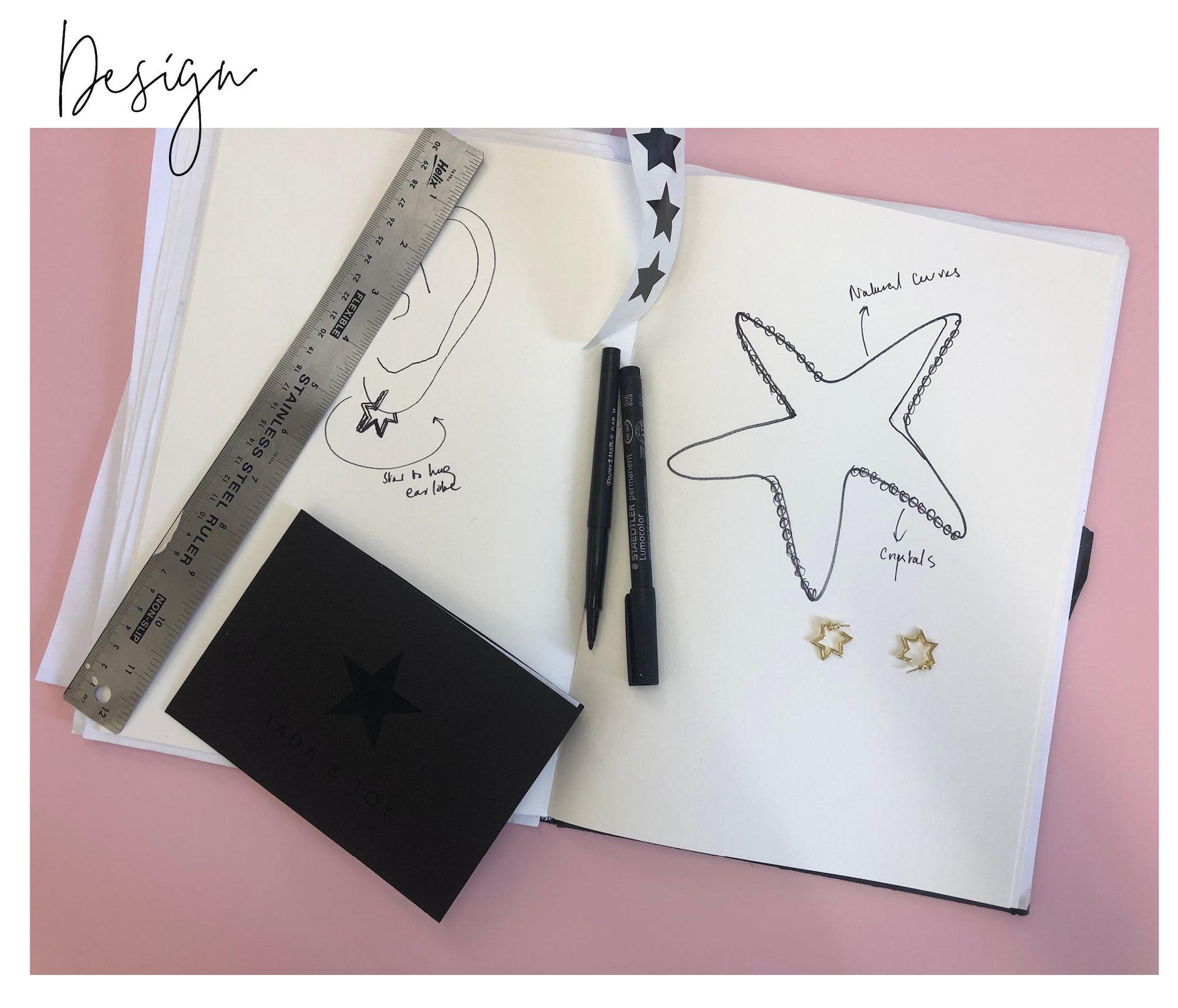 We always look first to nature, fashion, architecture and art as a starting point for each Tada & Toy design.
With this design we were drawn to the star fish as a starting point and merged that natural shape with many cultural references to the celestial. Whilst The original Star Hoops are perfect for everyday, we wanted to create a piece more embellished and glamorous for evening wear.
First, we play around in a sketch book imagining how the hoop would fit to the ear and making sure to get the details of the inspiration in each piece.
The next step happens in India, where our amazing workshops help to make our designs reality and we sample endlessly until every detail is perfect.