Tad Talks: Celebrating Sisterhood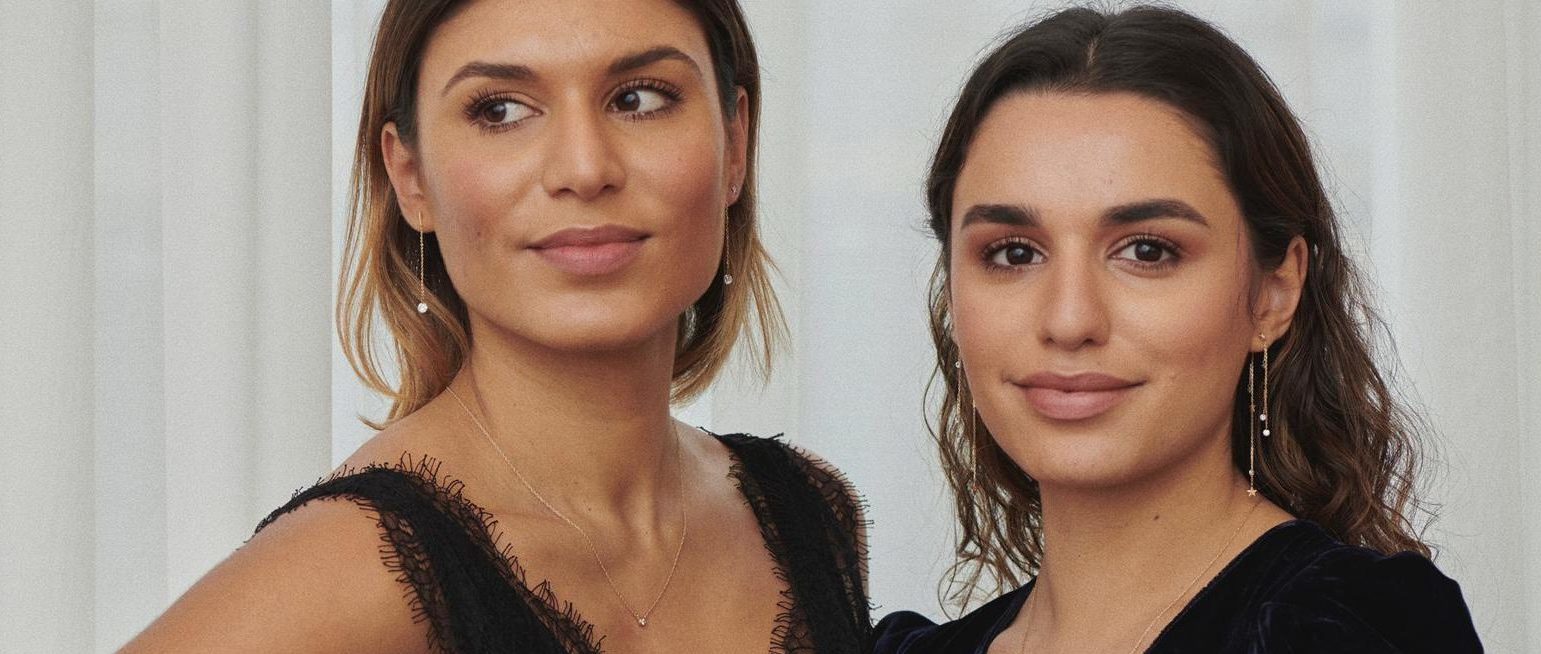 We met with our favourite sister duo India and Tara to celebrate International Siblings Day, to play dress up in our Queen Of Diamonds Collection, and to chat all things wedding planning, interiors and jewels! Giving us all the styling and interior inspo we ever need, India and Tara are women we want to know!
Sista, Sista
What is your favourite thing to do together as sisters?
Eat! We love finding amazing vegan food together (we're not full-time vegans).
In what ways are you similar and in what ways are you different?
We're both ambitious, driven and caring. I'm probably more of a homebody than Tara and I'm more into routine, wellness and spirituality. Tara is much more fun and loves being out - she's a much better dancer than me too.
How would you describe each other's style?
India about Tara: Playful and feminine with an edge
Tara about India: Two words come to mind - elevated and chic!
What would both of your Come Dine With Me meals be?
India: I'm very into making big tarts at the moment - I think they're perfect for Spring with lots of seasonal veggies and goats cheese served with beautiful, big salads.
Tara: A big mezze spread - Ottolenghi houmous and his herb couscous salad, chargrilled vegetables and baked halloumi using the Bubula black seed and honey recipe. It's a showstopper, but almost all of it is done in advance
Wedding Inspo!
India, congratulations on your engagement!! Where are you currently looking for inspiration?
Aw, thank you so much, it's so exciting! I have been mood boarding from my saved folders on instagram and Pinterest lots. It's so fun to be able to look at wedding inspo and actually think about my own wedding, rather than it being so abstract.
What wedding plans have you made together as sisters so far?
India: So far we haven't had time to do a huge amount, although I've asked Tara to be my Maid of Honour. Next is thinking about the hen although I will be leaving all the planning to her and my bridesmaids.
Tara: India might not know this but I've had a note on my phone for about a year where I jot down my ideas. One section is things we'll discuss and the other is all secret plans!
The Tips!
Top 5 brands of 2022?
India: Toteme, Raey, COS, Doen and Posse
Tara: Ganni, Bec & Bridge, Nanushka, Prada and Needle & Thread (all of which I've bought second hand or in sample sales this year)
Your top insta accounts for fashion or interior design?
India: Oo this is so tricky! For Fashion I'm going to go with @michellelin, @pollyvsayer and @thetripletsss. For interiors I love so many, but these spring to mind - @lepetitfika, @no.17house and @angelickpicture
Tara: Obviously all of India's accounts! Aside from that, interiors I'd go for @cauvarjao and @madhoney.london. Fashion-wise it's gotta be Polly for me too then @vanessaroseblair and @heartzeena is just such fun
Your favourite restaurant to go to?
India: Sessions Arts Club - I'm a little bit obsessed, it's so magical! The main dining room is breathtaking and recently we had drinks on the roof in the sunshine. I've never had a bad meal there, which is obviously a plus too! It's tricky to get a table, but often they come up last minute.
Tara: Brat at Climpsons Arch - it just does everything brilliantly. It's intimate, has wonderful staff and just a really great vibe. It's not too hard to get a table and they have the best wine and coffee - we even get the coffee for our machine at home now. To us it feels like going for dinner at friends, but a very special dinner.
The Jewels
How would you describe your jewellery style?
India: In three words - lots of gold
Tara: Stars everywhere! My name means star in Punjabi
Who's jewellery box would you love to raid?
India: Rosie Huntington-Whitely - she has the best big chunky necklaces!
Tara: The Queen's
Favourite piece from Tada & Toy?
India: The white seashell hoops - they're so special and I've never seen anything like them.
Tara: The constellation hoops - I've worn them almost every single day for the last 2+ years!
@theindiaedit
@tarasofiaaa