Tad Talks: Haeni Kim, KITRI Founder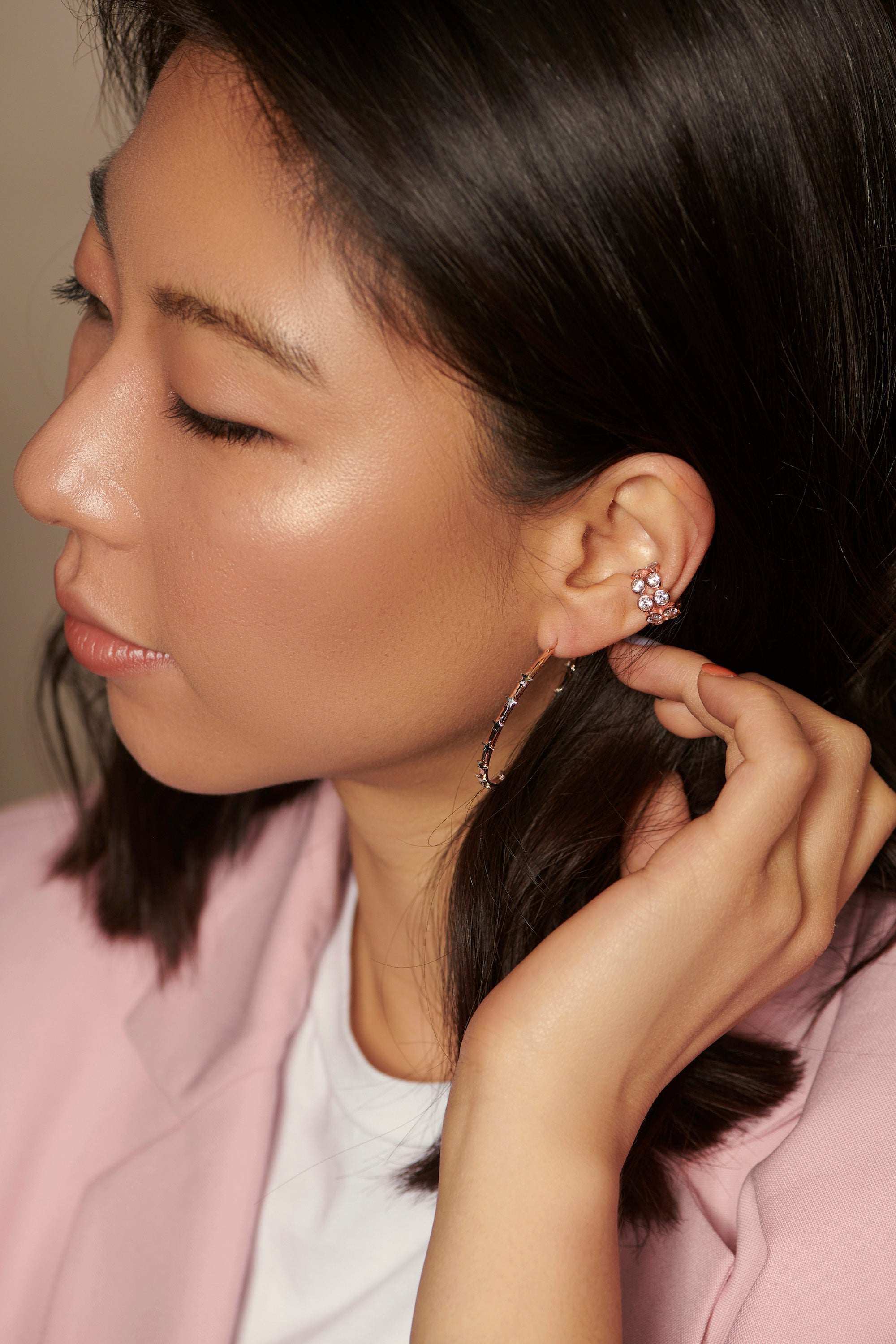 We met with Haeni Kim, founder of the fashion label KITRI to talk jewellery, career advice and daily routines. KITRI launched in 2017 and in two short years has taken off like a rocket ship, its selection of fresh fashion has taken the UK by storm by creating incredibly wearable and grammable clothes for women at a price point that doesn't leave you hyper-ventilating. Safe to say Tada & Toy are big fans.
The Daily
First thing you do in the morning?
Press snooze! I'm not a natural morning person so I drag myself out of bed as quickly as I can and jump in the shower to stop myself from falling back asleep! After that, I put on Classic FM on the radio whilst I get ready and have an espresso.
What motivates you daily?
Our mission at KITRI and the fantastic team behind it. We are a small team still and we work really hard because we truly love and believe in what we do. A lot of our team joined me when KITRI was just an idea and I owe it to our team to make sure that we are the best that we can be, not just for us and our future as a company but for our amazing customers who supports us every day as well.
The Work
What was your inspiration for setting up KITRI?
About 3 years ago, I started thinking seriously about starting a brand when I felt the gap between high street and contemporary designer brands one day shopping to cheer myself up from a hard week. Combining my past experiences in high-end designer, high-street fashion and direct-to-consumer e-commerce, I set out to create a brand that speaks to the new generation of women who is looking for an interesting and affordable alternative to the high street and designer brands.
What's the best piece of advice that you have been given?
Trust your instincts. It sounds cliché but it's cliché for a reason! It's really easy to get swept up in other people's opinion and let it confuse you, particularly after a year or two into the business but it's really important to focus on what made your vision special from the beginning and have the courage to push forward. It took me a while to realise the value of failure and that it's ok if it doesn't work out in the end. The important thing is to keep innovating and learn from your mistakes.
What's next for you and for KITRI?
Since the launch in March 2017, we have grown strength to strength and I'm so proud of our team who have worked tirelessly to bring each collection to life. We have opened 7 pop up shops in London, Manchester and Dublin so far and would love to keep evolving our store concepts to eventually open up a dream flagship in the very near future. Until then, we're fully committed to making our customers happy from our online store and continuing to expand our reach.
The Jewels
What is your favourite piece of Tada & Toy?
I love the Constellation cuff, both the single and cluster. I think it's a great way to accessories your ears if you don't want to commit to any more piercings! I also love the Heartbreaker hoops, they inject playfulness to any outfit and it is perfect styled with our pink suit from the new collection.
What is your most treasured piece of jewellery?
My engagement ring. It's an antique diamond ring from the 1930's from California. I honestly had no idea that my now-husband was looking for the ring at the time but I remember when we saw the ring, we both knew that it was the one. The setting is so unique and I love that there is no other ring like it out there.
If you could access anyone's jewellery collection – dead or alive who would it be?
I'm a huge fan of art deco and costume jewellery so Daisy Fellowes' or Maria Callas' collection would be the absolute dream. I have no idea where I would wear those fabulous jewels to though!
The Tips
Favourite London Restaurant?
Koji on New King's Road in Parson's Green. I admit I may be a little biased as this is my husband's family's restaurant but seriously it's so, so good! It's a fantastic, family-owned restaurant and it serves the best sushi and cocktails I have ever had! My friends and I have had many, many a fun evenings there.
Favourite Travel Destination?
Tuscany, Italy, no contest. My husband's family has a home in Tuscany and it holds such a special place in our hearts. This is where my husband proposed and where we got married so there is nowhere else like it for us. We try to go as often as possible but we're so focused on our business right now, we barely get to go once a year unfortunately, but I dream of the view, the food and most importantly, the wine!
Favourite Instagram Accounts?
@animalonplanet, @90sanxiety, @stressedstylist, @kitristudio
We loved speaking with Haeni and hearing her thoughts on everything from the importance of instinct and a morning espresso. Make sure you have a look at her beautiful selection of KITRI clothing so you can see what all the fuss is about.
@kitristudio
Thank you to Sardine Restaurant in Hoxton for letting us shoot Haeni in your beautiful restaurant.