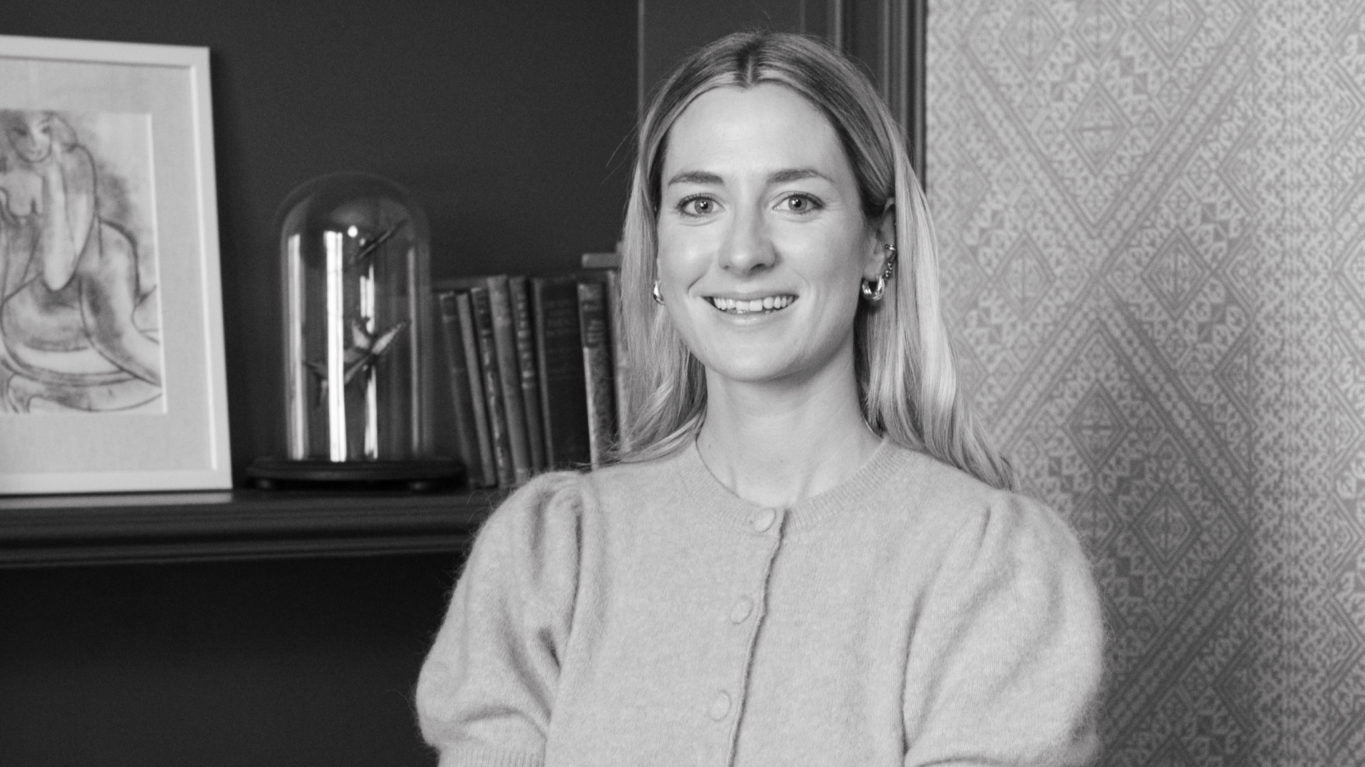 We met with interiors guru Hen, founder of Kept London, to chat all things sourcing antiques, interior design and of course, jewels. As a long standing friend and cheerleader of T&T, and someone with a meticulous eye for sourcing second-hand treasures, Hen is a woman we want to know!
Kept London
Tell us a bit about Kept?
Kept was born at the beginning of last year when I found more time on my hands due to lockdown. I've always had a keen interest in interiors and nice pieces that they can be filled with! At Kept, we sell a mixture of vintage and antique decorative items, from small pieces of furniture to paintings, lamps and brassware. The interior images I share on Kept hopefully help to give my followers a few styling ideas for their antique pieces. At the moment I am enjoying the selling that Instagram allows me to have, but there will be a website soon! As I source all the pieces myself, I want to make sure I never compromise on the quality of my stock and stay true to the Kept vision.
What was it like launching a business in lockdown?
I think lockdown actually had its positives for my business, as a lot of people were shopping online which grew my following right from the start. I tried not to put pressure on myself and just see how it went. It still surprises me how many people love what I love. I also enjoy the fact that in 2022, pieces that are 200 years old can be put in a contemporary environment and reused, rather than ending up unwanted.
What is your favourite thing about running Kept?
I am addicted to finding stock to sell. Now that I've started, I can't help myself even when my storage is full! I am currently in a full time job so do most of my buying during evenings online, and weekends at antique fairs and flea markets. I love sourcing different objects and there is nothing better than discovering some hidden treasures and breathing new life into them - sometimes I wonder why anyone buys anything new! I also love our little community on Instagram and connecting with other vintage sellers. Even though I haven't met most of them in person, everyone is so supportive of each other.
What is your favourite piece that you're currently selling/ are tempted to keep?
I recently sold a fabulous pair of green conical decanters which I loved as soon as I saw them, they were unlike anything I had found before. Although I was tempted to keep them, they have gone to one of my favourite interior designers so I know they will be well loved! There are also multiple paintings that I have hanging on my wall before they get sold, the length of time they are there depends on how much patience my other half has for a constantly changing interior!
Interiors
Your favourite corner/room of your own home and why?
Oh this is a tricky one! It is ever changing, but I do love our bedroom, it's got lovely high ceilings which reminds me of living in Edinburgh where I was at university. There are artworks painted by my mother, who is a botanical artist, as well as contemporary abstract pieces created by my boyfriend. I love sentimental pieces, as they evoke fond memories. The glass and lucite coffee table is a new addition which is great to house lots of fab books.
The 3 best interior accounts to follow?
@cotedefolk - Sophie has such a creative eye and anyone can see why she has such a loyal following - I could spend hours perusing her page for interior inspiration.
@heidicaillierdesign - Heidi is an interior designer who always combines such lovely fabrics and textures alongside antique pieces.
@inigo.house - is part of the Modern House but for historical buildings, lovely to look at houses for sale that I can't afford!
Who is your favourite interior designer?
Aside from the above, I love Beata Heuman's adventurous interiors. They are always full of fun, colour and cleverly curated pieces from her own collections. In her book 'Every Room Should Sing' Beata focuses on how a room should never be static and how it can evolve over time as pieces are added into it which I think is so important.
The Jewels
How would you describe your jewellery style?
I worked at a vintage costume jewellery company for six years when I first left university and have a Gemmology degree, so I have always loved jewellery. Nowadays I love gold hoop earrings, and my grandmother's ring. When an old family friend passed away we found a fabulous gold Cartier pendant in the bottom of her jewellery box which I wear on a chunky chain and never take off!
Who's jewellery box would you love to raid?
Tor and Tansy's - they always wear fabulous pieces from Tada and Toy and have something for every occasion. It helps that they are very old friends of mine so they might let me borrow pieces every now and then!
Favourite piece from Tada & Toy?
I remember one of the first pieces they sold was the star cuff which I have always loved. More recently though the Celestial Hoops are on my wishlist - just the right amount of glam for everyday!
We loved speaking with Hen and hearing about the launch of Kept London in the midst of lockdown. Head over to to her instagram to get your interior inspiration fix now and stay tuned for the launch of her website coming very soon!
https://instagram.com/keptlondon?igshid=YmMyMTA2M2Y=